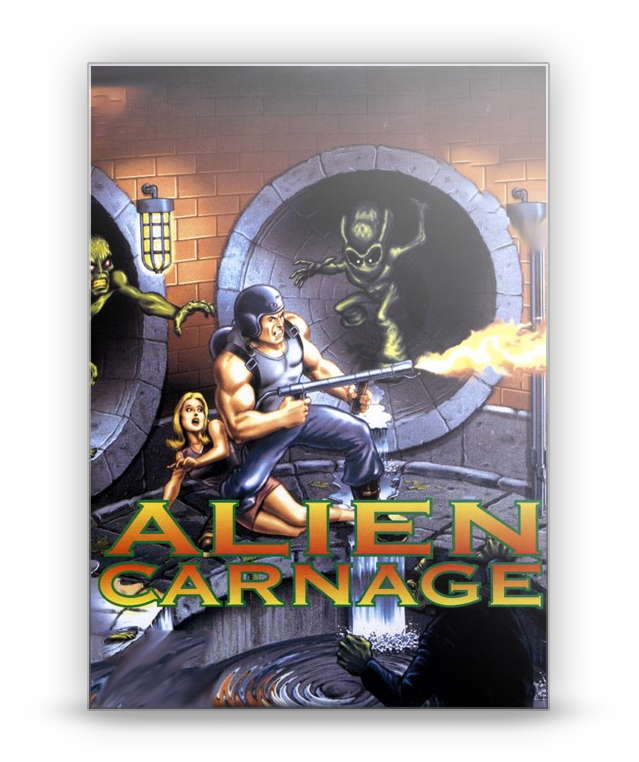 Digital Product only
Earth is on the verge of a takeover by aliens intent on turning humans into mindless slave zombies, who can be used in their conquest of the universe. Harry's called into action to Space Station Liberty and given orders to penetrate the alien ship which has burrowed itself under a high-rise city.
In addition to the flamethrower, Harry can use weapon dispensers, giving him access to weapons like the photon cannon, guided missiles, grenades, shields, micro nukes, and the very powerful Omega bomb. It's an arsenal that will have the aliens shakin' in their slimy shoes.
Features
Kill in Color: Incredible VGA graphics and animation with 256 colors and over a dozen cinematic sequences.
Game Over, Man: Huge "boss" aliens in each of the four missions.
Page Turner: A compelling and sometimes-comical narrative prior to every mission.
Area 51: Many secrets and bonuses to discover - lots of replay value.
Save Your Game: Games saves, cheat mode, three skill levels and more.
Controller Support: Partial Xbox 360 Controller support.