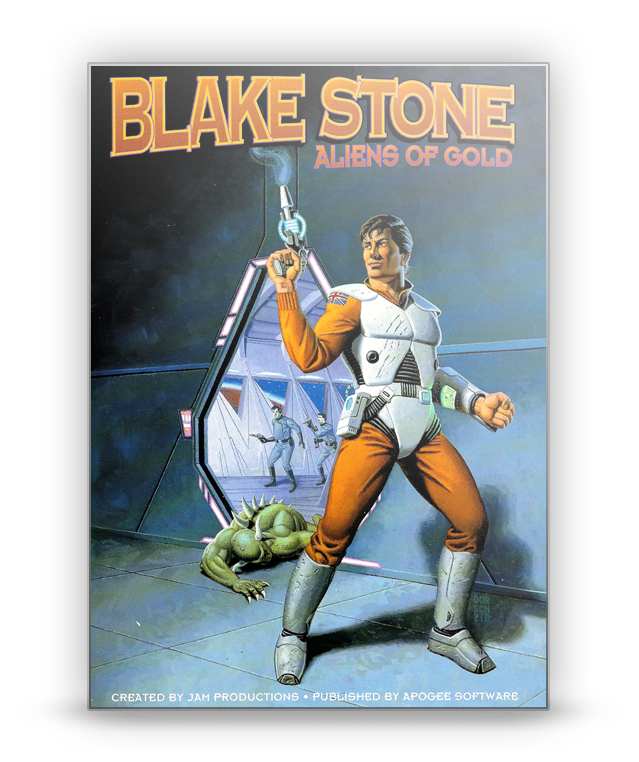 Digital Product only
You're pitted against Dr. Pyrus Goldfire. He's found a way to replicate pure gold, which he's using to fund his maniacal plan. Goldfire has built six highly-secure, futuristic locations where his creations are being hatched. It's up to you to penetrate his security and stop him at all costs.
"Blake Stone...isn't simply Son of Wolfenstein...it's a wish list fulfilled, enhancing the Wolfenstein canon with many sensible tweaks and some new tricks that'll make your jaw drop." - Electronic Entertainment
Features
Break and Take: Crates can be blown apart to reveal weapons and other goodies, such as gold, money, food and ammo.
Break a leg. Theirs.: Over 20 unique and adaptive actors, including guards, aliens, mutants and pods.
Inside Intel: Interactive informants give you clues and hints.
Future Soldier: Five futuristic weapons - from a silent shotgun to an explosive grenade launcher.
See Earth: A stagerring 66 levels, including two secret levels per episode.
Controller Support: Partial Xbox 360 Controller support.