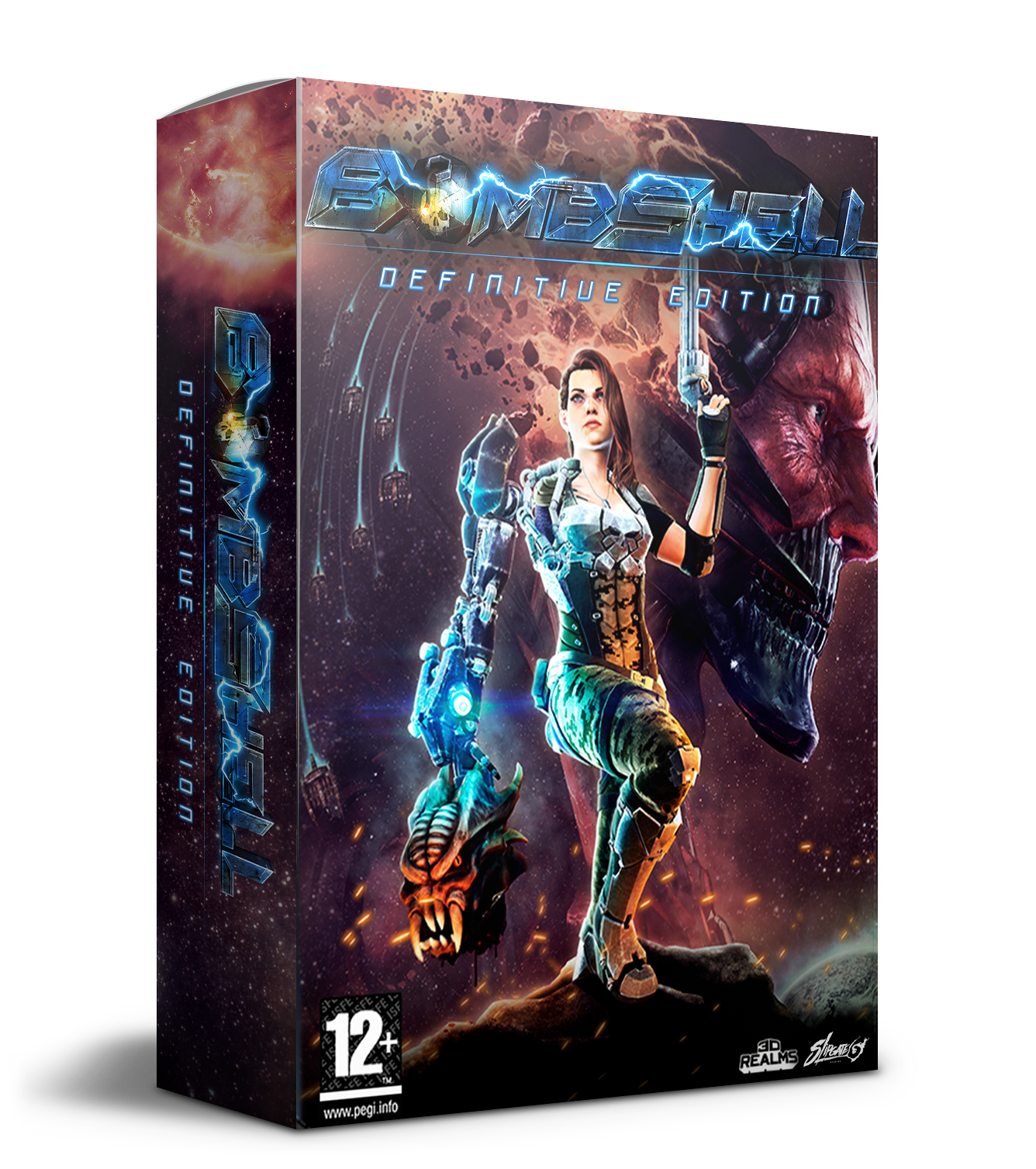 Digital Product only
History in the Breaking
Be part of Bombshell's debut as she fights to save the president and her people from a maniac's mechanical monstrosity.
Brave New Worlds
Traverse the dying world of Kyrron as it's consumed by its neighboring sun, discover the secrets of a civilization frozen in time on the distant world of Zeroth and travel to the epitome of technology -- a villain's vision which threatens to consume all that exists.
Robot-Armed and Dangerous
Shell, shock and shatter your way through vicious, bloodthirsty predators, an augmented alien species, and the remnants of an ancient race re-animated, with more than 10 weaponized arm modifications.
Heavy Handed
Fierce finishing moves and interactive environments make Bombshell as dynamic as she is deadly.
Isometric Ingenuity
Brilliantly brutal isometric shooting layered with classic role-playing mechanics, including experience points, upgrades, side quests, and non-linear levels. All with a twist of first-person shooter mechanics.
What Are You Lookin' At?
Yeah, she has a robot arm. Deal with it.