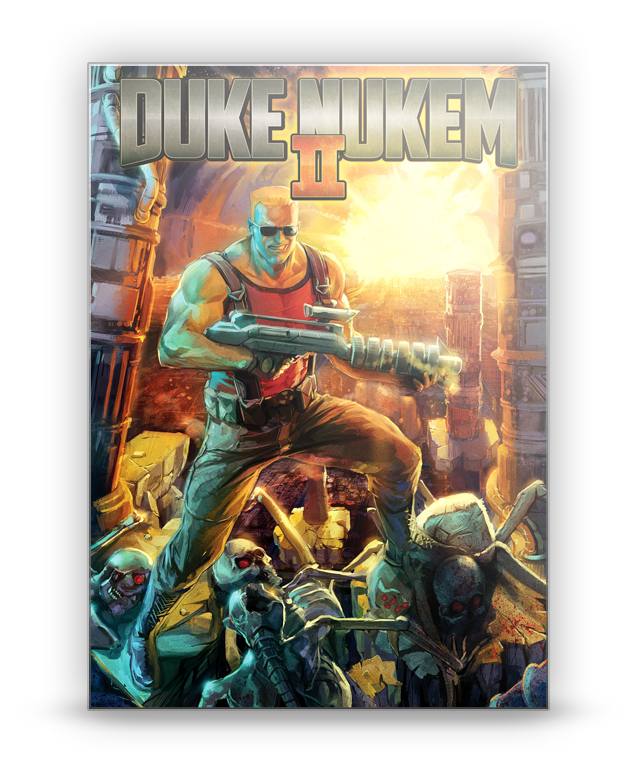 Digital Product only
Our hero is ready for action. Duke must escape his alien prison cell, then battle to end the hideous plans of the Rigelatins.
For fans of the original Duke Nukem, your favorite touches return: soda cans for health, turkey for food, spy cameras watching your every move, boxes you can destroy for bonuses and surprises, and more. Duke still flips, and he walks hand over hand across pipes, chains and ropes, with the new ability of shooting downward while doing so. Duke can also crouch, duck, and shoot upward.
Duke has four weapons: blaster, laser cannon, missiles, and flame thrower. The flame thrower, when aimed downward, propels Duke upward like a jetpack!
Features
Never Put a Good Duke Down: The sequel to 1991's Duke Nukem and precursor to 1996's Duke Nukem 3D, Duke Nukem II is a pivotal part of the legendary Duke Nukem saga.
I'll Be Back Absent from Duke Nukem II's original release, Duke has been retrofitted with sun glasses for a third dimension of coolness in a two-dimensional world.
Don't Try This at Home: Always the consummate professional, Duke must collect power-ups, fly space fighters, and drink six-packs to escape the clutches of his evil alien captors.
Damn... I'm Lookin' Good!: Powered by 1993's state-of-the-art, you'll-think-you're-actually-there cutting-edge technology, Duke Nukem II features vivid, lifelike, parallaxing graphics and speaker-breaking digitized sound effects.
Variety is the Spice of Death: Kill things dead across 32 levels of action-packed mayhem. Super bosses, mutations, robo-droids, guards and traps await Duke's destruction.
Controller Support: Partial Xbox 360 Controller support.