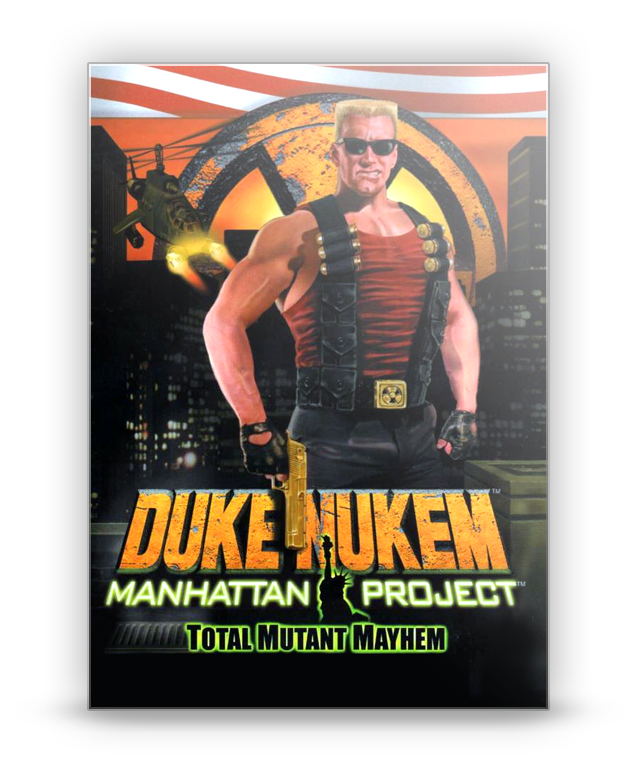 Digital Product only
Originally released to commemorate the 10th anniversary of Duke Nukem in 2002, Duke Nukem: Manhattan Project blends together the best elements of Duke Nukem 3D and the best 2D sidescrolling of the first two games in the series, Duke Nukem and Duke Nukem II. Enjoy Duke Nukem in sunshade-wearing, quick-quipping style with a title that represents the best of Duke in a way that no other game could.
Features
A Good Day to Duke: Rip 'em a new one with 9 brand new weapons, including the GLOPP Ray, Pipe Bomb, Pulse Cannon and the almighty "click-to-kill-everything" X-3000.
New York, New York: 8 huge chapters across various regions of New York.City: Rooftop Rebellion, Chinatown Chiller, Metro Madness, Unholy Underworld, Fearsome Factory, Tanker Trouble and Deviant Drilling. And the last level is, let's say, a little out of town.
Evil Has a Snout: Blast, jump and smart-ass through more than 25 enemies, including Pig Cops, Gator Grunts, and Roachoids.
Duke the Director: A dynamic, zoomable camera allows the audience to catch Duke's best side. Both of them, of course.
What Are You Waitin' For?: A potent blend of old school gameplay and smooth 3D visuals, Duke Nukem: Manhattan Project brings together the best of both Dukes for the ultimate Duke Nukem experience.
Controller Support: Partial Xbox 360 Controller support.