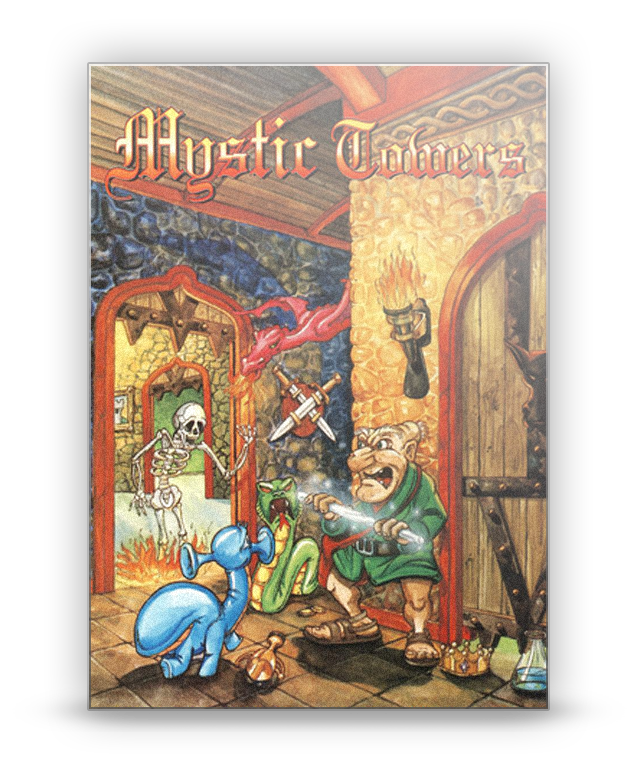 Digital Product only
---
Mystic Towers is an action-oriented and puzzle-filled adventure about exploration and magic. With over 30 different monsters able to crawl, slither, fly, roll, hop - and anything else you can imagine - there's no shortage of game to play and enemies to slay.
Baron Baldric can jump, push, pull, flip switches, open doors, climb ladders and succumb to poison. He also has a map and various weapon spells, including fireballs and venom.
Features
Never Too Old: Navigate 540 rooms packed with monsters and puzzles using a mouse, keyboard or joystick.
Save Your Game: Save your game whenever and wherever you want!
Master Magic: Use spells like: Healing, Reveal (which finds secret areas), Levitate, and Teleport.
New Tricks: Look under objects, push buttons, flip switches and move almost any item.
Traverse the Tower: Climb ladders to new levels, teleport to new locations and cross invisible bridges and platforms.